Safeguard Your Home with Disinfection Services in Broward County and North Miami, FL
At Paul Davis, we take every project seriously and make an effort to mitigate challenges our community has at this time. We understand what it takes to eliminate bacteria or viruses because we are a nationally known name in the property restoration and emergency cleaning industry.
Disinfection Services – The Paul Davis Way
The safety of our customers and employees is always a top concern at Paul Davis, and this has remained the same, even with COVID-19. To combat the viral outbreak, the crew at Paul Davis is closely monitoring updates from the Centers of Disease Control and Prevention (CDC), the World Health Organization (WHO) and medical professionals to make sure that we implement the correct steps for your health and safety.
We Keep Safe for You
Transmitting COVID-19 is fairly easy when in close proximity to an infected person or when you touch your face after being in contact with a contaminated surface. The contractors at Paul Davis uphold cleanliness and adhere to CDC guidance to make sure that we keep our customers safe. We frequently use hand sanitizer, wash hands for 20 seconds with soap, sanitize surfaces and maintain a safe distance of six feet from others.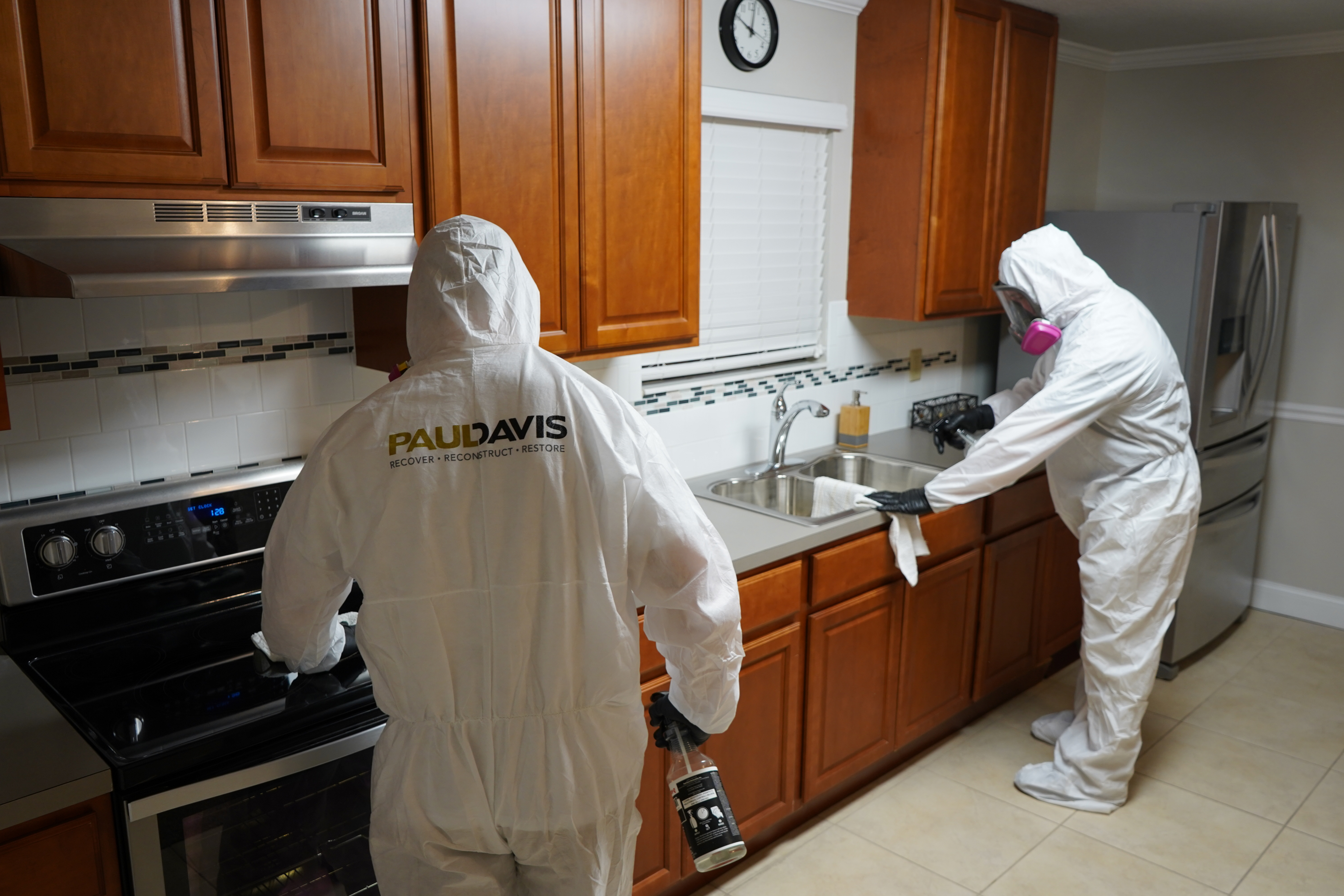 Let's Keep Everyone Safe
If those living in your residence are experiencing cold or flu symptoms, please inform us ahead of time. Paul Davis specializes in cleaning and disinfecting residential properties throughout the Broward County and North Miami, FL, area after they've undergone catastrophes. You can depend on us to eradicate toxic bacteria and even viruses from every surface in your residence.